How to Create a Powerful Real Estate Agent Facebook Page: A Step-by-Step Guide
August 18, 2023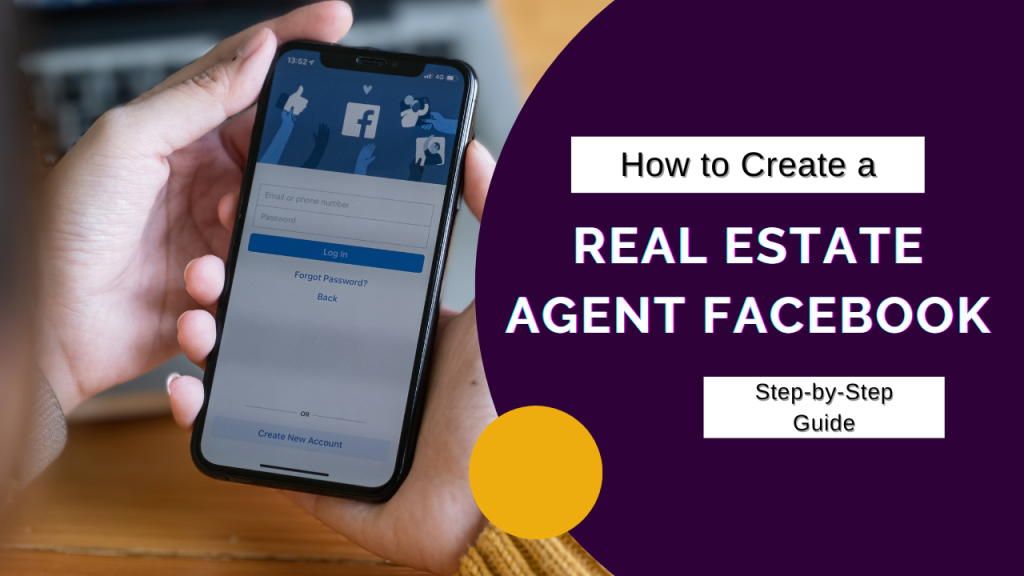 How to Create a Powerful Real Estate Agent Facebook Page: A Step-by-Step Guide In the ever-changing landscape of digital marketing, your real estate agent Facebook page remains a vital component of your online brand. With a substantial number of millennials and baby boomers still active on the platform, having a strong Facebook presence can significantly impact your ability to reach and engage potential clients. In this comprehensive step-by-step guide, we'll walk you through the process of setting up a real estate agent Facebook page within Meta Business Suite. Additionally, we'll provide expert tips on leveraging Facebook's features to maximize your online visibility, attract leads, and build a thriving real estate business.
Set Up a Meta Business Account: To get started, head to Meta Business Suite and click on "Get Started." This free and straightforward process requires you to add your business name, personal details, and email address. If you already have a personal Facebook page, you can keep your business and personal pages separate for better organization.
Add Others: Next, invite other stakeholders, such as fellow agents or your marketing team, to have access to your business account. Ensuring everyone has access to this central hub streamlines your Facebook activities, from running ads to posting content and sharing visuals.
Start Building a Business Page: With your Meta Business account set up, it's time to create your real estate agent Facebook page. Choose a name that differentiates it from your personal page, and consider incorporating terms like "Realtor" or "Real Estate Agent." Select the appropriate category for your business, such as Real Estate Agent, Real Estate Company, Commercial Real Estate Agency, or Real Estate Developer.
Find Your Page in Meta: Understand the distinction between Facebook and Meta Business Suite. Your real estate agent Facebook page will be nested within your Meta account. Familiarize yourself with the Meta tools and take advantage of the guided tour they offer to get acquainted with the platform.
Upload Your Visual Assets: Enhance the visual appeal of your Facebook page by uploading high-quality images and videos. Consider using a compelling cover image that represents your target market, and follow Meta's image specifications to ensure optimal display.
Set Up Your Systems: Before engaging in Facebook advertising, ensure that your real estate website is ready to convert leads. Plan how to integrate your Facebook leads, CRM, and website to streamline lead generation and nurturing processes.
Create an @Username: Choose a memorable and relevant @username for your Facebook page. This username will also populate your Facebook URL when shared, contributing to brand recognition.
Set Up a Facebook Messenger Auto-reply: Make use of Facebook Messenger's automated messaging feature to provide instant responses to potential leads, even when you're unavailable. Set up custom replies or chatbots to engage with visitors and answer common questions.
Set Notifications to Push: Stay responsive to your audience's interactions by enabling push notifications for page likes, comments, and inquiries. Timely responses are crucial for building trust and customer satisfaction.
Manage the Health of Your Business Page: Use Meta's tools to optimize your real estate agent Facebook page for lead generation, brand awareness, and marketing events. Monitor your page's performance through the Professional Dashboard and insights to track audience engagement.
Congratulations on creating your powerful real estate agent Facebook page! Remember, your journey doesn't end here. Engaging with your audience, trying out ads, and constantly analyzing insights will help you refine your Facebook marketing strategy. Stay creative, have fun, and watch your real estate business flourish with the help of this dynamic online platform. Happy Facebooking!